"A strong youth generation leads to a strong country." The youth hold the key to the future development of the country. For youth, participating in football not only enhances their physical fitness, but also improves a spirit of teamwork, cultivates perseverance and tenacity, and builds a confident and optimistic attitude toward life, which is of great significance to the physical and mental health of young people. Football teaches passion, focus, self-confidence, persistence and teamwork, which all align with the Volkswagen culture.
In 2015, Volkswagen Group China, in partnership with the China Sports Foundation and the Chinese Football Association, established the Volkswagen Youth Football Development Fund, to invest 25 million RMB from 2021 to 2025. In 2021, Volkswagen launched its new Volkswagen Youth Football project together with the China Sports Foundation, focusing on grassroots youth football, and expanding young people's access to the beautiful game.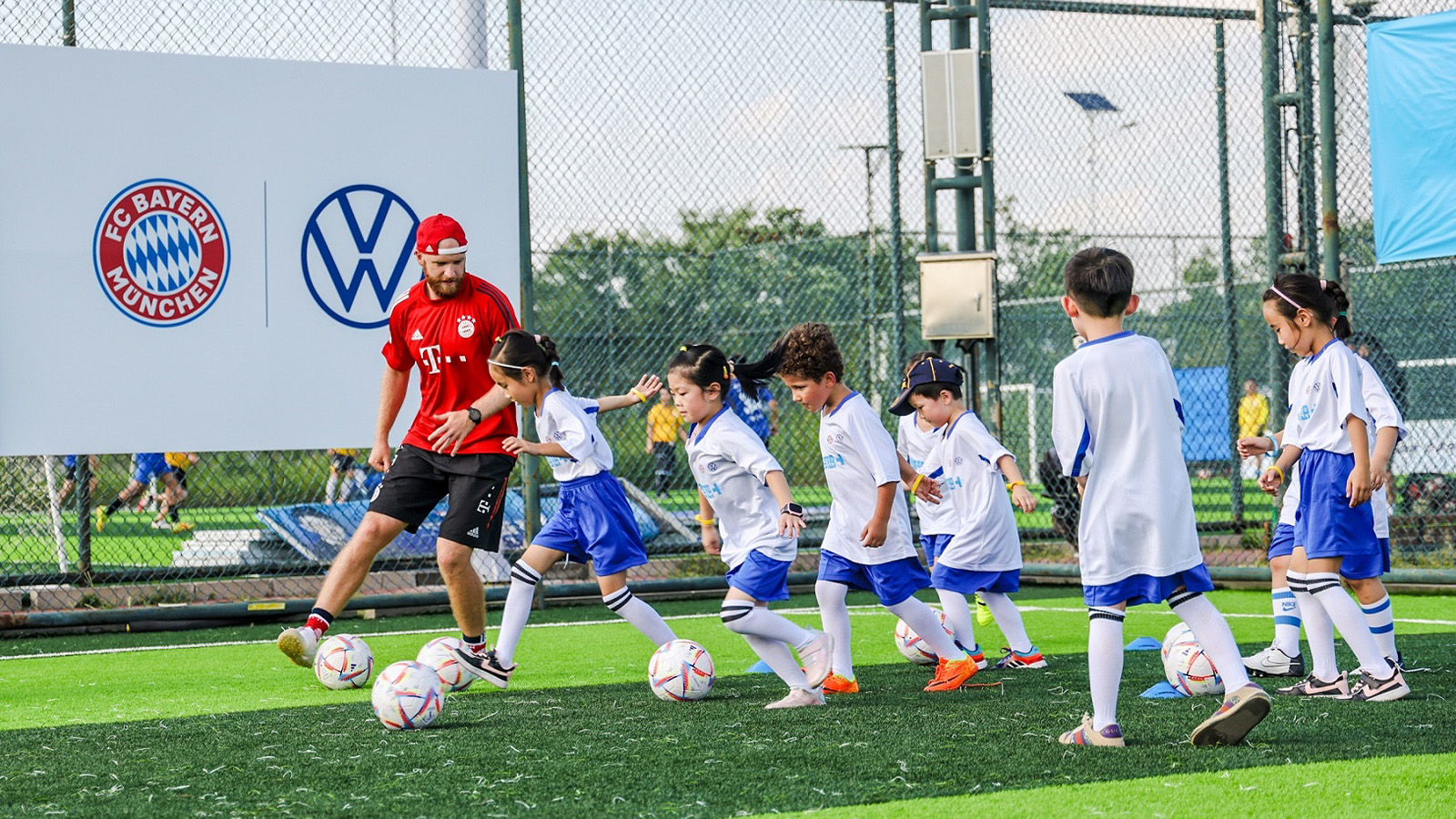 Volkswagen Football Charity Day
In August 2022, the 2022 Volkswagen Football Charity Day gave over 120 young people and their families the opportunity to explore their footballing passion through professional training from Bayern Munich FC, football-themed and public welfare activities. Through the event, football equipment was donated to students at Fumin Primary School in Gulang, Wuwei, Gansu Province, supporting young people in underdeveloped areas to pursue their own footballing dreams.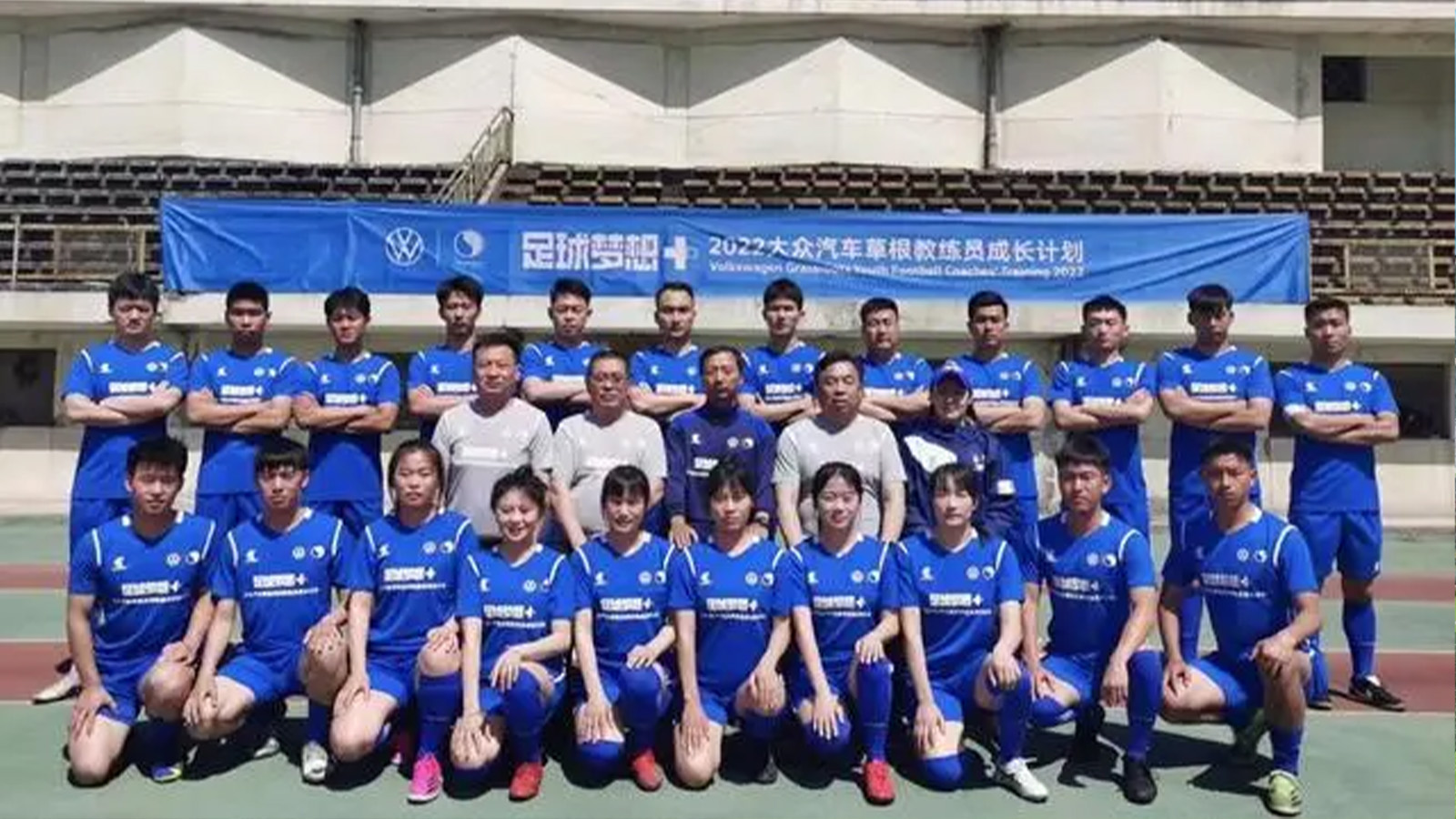 Volkswagen Grassroots Youth Football Coaches' Training Program
In May 2022, Volkswagen, together with the China Sports Foundation and Chinese Football Association, provided professional coaching advice and training guidance for the 96 grassroots coaches from Xi'an, Beihai, Bayannur, and Kunming. 24 top-performing coaches will join the advanced training. The project aims at cultivating football talents and promoting the long-term development of Chinese football with benefit more than 20,000 people.
Volkswagen Youth Football Online Camp
Launched in September 2022, the Volkswagen Mobile Football Truck Challenge online campaign attracted around 15,000 participants. It encourages charitable activity through online quizzes and football skill challenges. Through this campaign, Volkswagen and its public welfare partners donated 450 football kits to students in Qianxinan Prefecture and Yanbian Autonomous Prefecture to help them realize their football dreams. This is part of Volkswagen's ongoing charity activities that bring football to children in China's underdeveloped regions.
In 2021, together with the China Sports Foundation, Volkswagen launched the "Volkswagen Youth Football Online Camp" WeChat mini program, the first online youth football education platform in China's public welfare field. The mini program has provided over 80 online courses teaching professional football skills, covering the basics of football, technical and tactical training, physical training, protection and nutrition for the benefit of young players, coaches, and parents, conveying the concept of health, safety and the spirit of football. In 2022, The "Volkswagen Youth Football Online Camp" WeChat mini program has been upgraded with a new charity function that encourages deeper engagement in football public welfare.