SAIC VOLKSWAGEN Automotive Co., Ltd. ("SAIC VOLKSWAGEN" for short) is a Sino-German joint venture between SAIC Motor and the Volkswagen Group. Founded in October 1984, SAIC VOLKSWAGEN is one of the first automobile joint ventures in China. Headquartered in Anting, Shanghai, it has established production bases first in Nanjing, and then in Yizheng, Urumqi, Ningbo, and Changsha.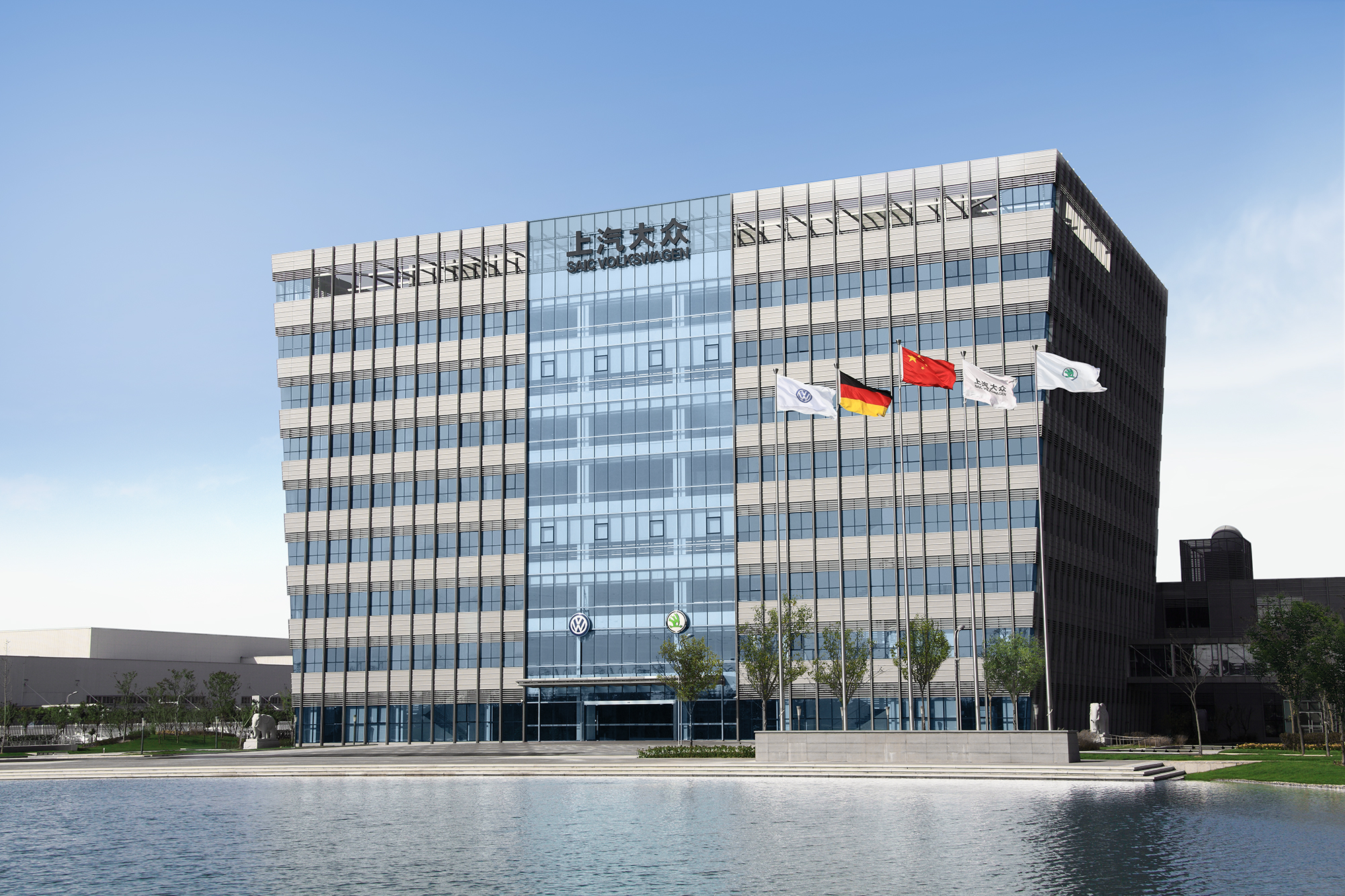 At present, SAIC VOLKSWAGEN produces and sells products that come under the Volkswagen and SKODA brands covering the A0-class, A-class, B-class, C-class, as well as SUV and MPV segments. Among them, Volkswagen brand models include the Polo Family, New Santana Family, Lavida Family, New Lamando, All New Passat, PHIDEON, Tiguan Silk Road, New Tiguan L, Teramont, Tharu and Touran; SKODA brand models include theRAPID, RAPID Spaceback, OCTAVIA, OCTAVIA Combi, SUPERB, KODIAQ, KAROQ and the KAMIQ.
With respect to product development, after years of advancements, SAIC VOLKSWAGEN possesses strong development capabilities in terms of interior and exterior designs, early-stage development, bodywork development, integrated development of engines, chassis and electronic and electrical parts, as well as trial vehicle production and tests. Moreover, the company has also trained an efficient, capable development team and put in place a well-equipped, world-leading technology center. Its development capabilities have been incorporated into Volkswagen Group's global R&D system.
In terms of quality management, the company has established a comprehensive quality management system throughout the entire product lifecycle in adherence to the concept: "Quality Is the Life of SAIC VOLKSWAGEN". The system covers the company's entire business chain and extends to its supplier system. By virtue of its excellent performance in quality management, the company has won such prestigious awards as the "China Quality Award" and the "Shanghai Mayor Quality Award".
With respect to marketing services, SAIC VOLKSWAGEN has set up comprehensive sales and after-sales service networks after years of development and improvement. At the same time, the company is committed to improving customer satisfaction and experience. Volkswagen brand's "Techcare" and SKODA brand's Human Touch services offer a more targeted and professional service experience to customers.
When it comes to social responsibility, SAIC VOLKSWAGEN strives to become a responsible corporate citizen. The company sticks to green production, provides energy-saving and environmentally-friendly products, while attaching importance to the research and development of new energy. Meanwhile, the company is actively putting the philosophy of "Giving Back to Society and Benefiting Society" into practice. Widely involved in public welfare initiatives in areas of science, education, culture, and health, it has carried out public welfare projects such as the Hope Primary School Construction Program and the SAIC VOLKSWAGEN Children's Medical Assistance Special Fund. In addition, SAIC VOLKSWAGEN has been certified as "China's Top Employer" for the 12th consecutive year, thanks to its innovative practices in corporate culture development, talent training and management mechanisms.
Looking ahead, SAIC VOLKSWAGEN will continue to drive its corporate development with innovation and continuously improve customer satisfaction in line with market demands, so as to become the most valuable, reliable and innovative automobile joint venture.
To learn more, please go to www.csvw.com/