JAC Volkswagen Automotive Co., LTD. was formed on December 22, 2017. It is a 50:50 joint venture between Volkswagen Group and JAC Automobile Group, recognized as the "No. 1 Project" of advanced manufacturing in Anhui Province. JAC Volkswagen is the first dedicated NEV joint venture in China, with registered capital at 2 billion RMB. The joint venture contract has a duration of 25 years initially.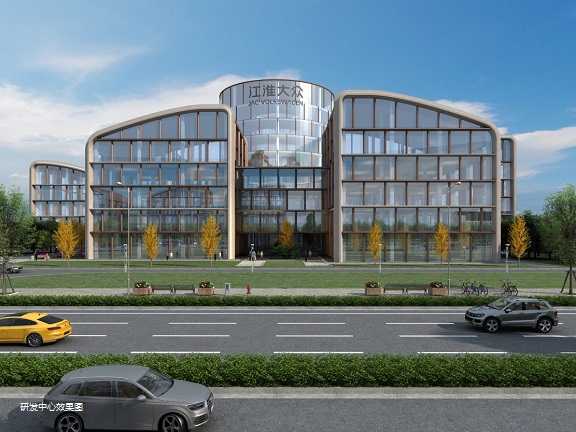 JAC Volkswagen will focus on new energy vehicles, tap into the advantages of both shareholders and integrate global strategic resources effectively, to serve customers in Chinese markets. JAC Volkswagen will follow the path of local operation and independent development and is committed to innovative growth featured by new brands, new technologies, new business forms and new models. Guided by its industry leading R&D system and technological innovation capabilities, JAC Volkswagen will strictly follow the quality standards of the Volkswagen Group and promote vehicle design, development, manufacturing and sales processes to meet market demands.
In 2018, JAC Volkswagen unveiled its first product E20X. The E20X is the first pure electric A0 segment SUV of JAC Volkswagen, which leverages the European design and styling, quality control of Volkswagen, the advanced EV technologies of JAC and the artificial intelligence technologies. The E20X aims at reshaping future mobility products for young consumers. In the future, JAC Volkswagen will continuously offer intelligent and sustainable mobility solutions to customers.